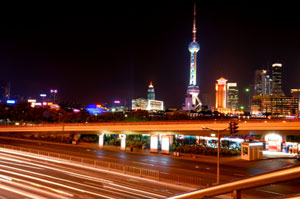 Principals
Julian Chang, Founding Partner and former President
Julian Chang is now at IMC Octave, based in Shanghai, where he is working to enhance the group's research and partnerships in active citizenship. He has been a consultant to Laureate International Universities, China, an Associate Dean at Tsinghua University's Schwarzman College, and until, 2014, was the Executive Director of the Rajawali Foundation Institute for Asia at the Ash Center for Democratic Governance and Innovation, Harvard Kennedy School. From 1996 to 2001 he held various teaching and managerial positions at Stanford University focusing on Asia and China. He first visited China in 1977 and returned to work there in the mid 1980s. He took over the daily management of the Harvard Kennedy School's Asia programming in 2001; since then he has made several trips a year to China and Asia for program and business development, continuing to develop his many connections to well-placed members of the Chinese leadership. He speaks fluent Mandarin. He is founding President of the Chinese Globalization Association. He has served as a senior advisor to AmeriChinaB2B, a web-based business to business matching service and to BDA LLC, an investment banking firm providing advice on international mergers and acquisitions, distressed properties, private placement, capital acquisition, and financial restructurings. His PhD dissertation was on political marketing in China, and he is currently leading a Harvard-based academic team examining the range and variety of China's outbound investment activity, both state and private. He has contributed to the edited volumes China Rules: Globalization and Political Transformation; Economic Reform and Cross-Strait Relations: Taiwan and China in the WTO; and Presidential Politics in Taiwan: The Administration of Chen Shui-bian.
Anthony Saich, Senior Partner and Director of Asian Research
At the Harvard Kennedy School, Anthony Saich has been the Director of the Ash Center for Democratic Governance and Innovation, the Daewoo Professor of International Affairs, the Director of the Rajawali Foundation Institute for Asia and Faculty Chair of the China Public Policy Program, which includes significant training programs for national and local officials from China. From 1994 until July 1999, he was the Representative for the China Office of the Ford Foundation. Previously, he was Director of the Sinological Institute at Leiden University, the Netherlands. Saich first visited China as a student in 1976-77 and has returned almost every year since. Currently, he is also a guest Professor at the School of Public Policy and Management at Tsinghua University, Beijing, China. He has advised a wide range of government, private and not-for-profit organizations on work in China and elsewhere in Asia. He is a member of the Trustees of the China Medical Board of New York and International Bridges to Justice. His current research focuses on the interaction between state and society in Asia and their respective roles in delivering goods and services to the public. He has written several books on China, among them: The Rise to Power of the Chinese Communist Party (1996); The Governance and Politics of China (2004); Providing Public Goods in Transitional China (2008). He has also, with Shahid Yusuf, edited a book on China's urbanization (2008). He studied political science in the U.K. and has taught at universities in China, England and Holland as well as in U.S.
Strategic Partners
Headquartered in Sarasota, Florida, with an office in Beijing, RiddellTseng is a boutique investment bank that specializes in foreign direct investment in China, especially in financial services, insurance, and real estate. The firm advises clients on legal issues, market entry, strategy, and joint ventures, and negotiates for them with Chinese business people and officials.
Provision, LLC, founded by Darryl Rego and Bill Tilghman, is a hospitality focused investment manager and advisory services provider specialized in facilitating the interchange between North America and the Middle East, India and China. Provision's principal area of focus is the creation of an international investment fund to underwrite the purchase and/or development of four and five star hotels initially in North America. A related entity, Provision Advisory Services will offer a range of hospitality centered advisory services, principally targeting emerging market strategy, best practice and supply chain management. Provision is based in the Washington DC, USA metropolitan area and has representation in Dubai, UAE.
Provision has entered into a strategic business alliance with Barcelo Crestline Corporation (BCC), headquartered in Fairfax, Virginia, USA. The role of Provision in this alliance is to identify sources of capital located within the Middle East, India and China for US hotel real estate investment. BCC will assist Provision in the identification of attractive acquisition targets and operate all properties acquired by the fund.
BCC enjoys excellent relations with the major international hospitality brands, including Marriott, Hilton, Starwood, Hyatt and the like, and has fast track approval understandings in place with the same as a result of its successful track record. BCC is wholly owned by the Barceló Group, based in Palma de Majorca, Spain, and is the 6th largest international hotel management company, with over 100 branded hotels and resorts in 18 countries.
Tatleaux Partners, LLC
Based in Cambridge, MA, Tatleaux Partners, LLC joins with start-up entrepreneurs, existing management teams and established business owners to expand, or turn around their businesses. Tatleaux completes merger and acquisition, joint venture and strategic alliance projects in pursuit of business growth strategies. As seasoned operating executives who have served as CEOs, COOs and CFOs in a variety of industries, Tatleaux's Partners bring deep experience and a wide range of skills to their Partner Companies in the current areas of focus -- water purification, clean energy, renewable resources and food and consumer products. Accomplished and respected dealmakers, the Partners bring debt and equity capital necessary to their Partner Companies' long term success.